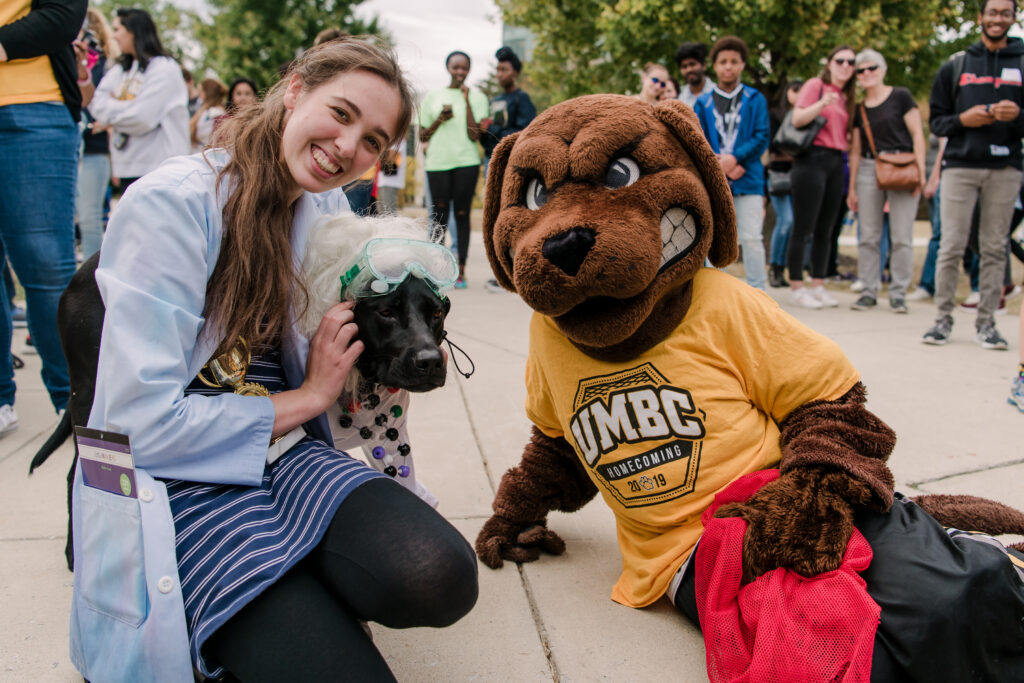 The UMBC community is excited to welcome alumni, students, faculty, and staff home for this year's Homecoming. Event organizers have established this set of tools, images, and boilerplate language to help campus partners communicate consistently about Homecoming events. Questions? Please contact Jenny O'Grady at jogrady@umbc.edu.
Basic Event Information
UMBC Homecoming
October 7-16, 2022
homecoming.umbc.edu
#UMBChomecoming
Design Toolkit
Use these visual tools to keep your Homecoming messages on-brand. And remember, if you don't see the answer to a particular question below, the Brand & Style Guide covers many aspects of language and design you don't see here.