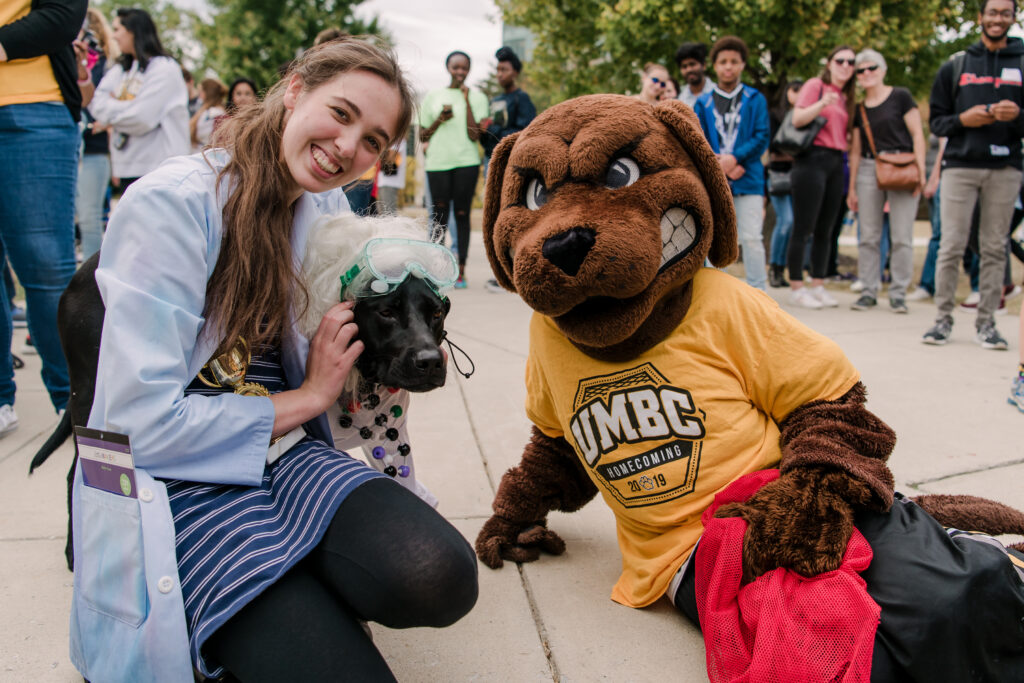 The UMBC community is excited to welcome alumni, students, faculty, and staff home for this year's Homecoming. Event organizers have established this set of tools, images, and boilerplate language to help campus partners communicate consistently about Homecoming events. Questions? Please contact Jenny O'Grady at jogrady@umbc.edu.
Basic Event Information
UMBC Homecoming
October 8-10, 2021
Homecoming Student Preview Days: October 1-6, 2021
homecoming.umbc.edu
#UMBChomecoming
Boilerplate Language and Messaging
Here are a few points to consider for your messaging. Feel free to pull what you need for your communications, and tweak as needed.
Welcome home, Retrievers! OR Welcome home, Retriever Nation!
Although it may look a little different from Homecomings of the past, we're still planning an experience with many of your favorite events. We look forward to seeing you there, either in person or virtually.
We're excited to host Dr. Hrabowski and other campus leaders in the Alumni & Friends Tent.
Visit homecoming.umbc.edu for up-to-date information about scheduled events, health notices, etc.
Homecoming Health & Safety
We are monitoring the current health situation and consulting with experts to understand the safest way to hold this event. Currently, masks are required for all indoor events and activities at UMBC. We are also planning events in spaces that can accommodate physical distancing. We are prepared to adapt our plan as needed if the situation changes and will assess the situation and share additional health and safety guidelines as we get closer to the day of the event.
Please avoid use of the phrase "Retriever Fever."
Keep in mind that this language should only be used with events that have gone through the risk assessment process and assigned a location by ECS. 
Design Toolkit
Use these visual tools to keep your Homecoming messages on-brand. And remember, if you don't see the answer to a particular question below, the Brand & Style Guide covers many aspects of language and design you don't see here.